Three-hour Qualitative Research sessions in our kitchens where our chef and strategist work with consumers and food professionals testing your physical product along with concept testing that leads to market optimization before going to market. This provides real world feedback and research content you can use with retailers.
United States and/or Canadian Regulatory Review
Thinking of launching in Canada or the United States our regulatory team can review your product package and claims before you go to the expense of final packaging providing guidelines and directions to your designer and print packaging company.
Product & Concept Optimization
Product and concept optimization is the process of refining and improving a product to make it more valuable to current users and more attractive to new or current users. At Food Biz Mentoring we utilize our Think Tank experts to optimize your product pre-launch during the initial development. The process should continue after the product hits the market and until your company sunsets the brand. Product optimization is never complete, and you should weave it throughout your product's lifecycle
Food Styling & Writing
Food Biz Mentoring can provide engaging written content that offers readers a unique perspective on food and the culinary industry as a whole. We can also provide expert food styling services for your next photo shoot and advise on bringing out the best in your product so it can truly shine. We have facilities at our disposal to get the job done.
In this one-of-a-kind START-UP STRONGER program, entrepreneurs will hone the skills needed to successfully assess market opportunities and pitch retailers, investors, and senior executives while spearheading the next food movement.
Trendology & External Focus
Being informed about key market influences, as well as being up to date on global food trends are the cornerstones of any culinary business. Culinary Concierge's Trend Watch Reports are a part of Food Biz Mentoring's Think Tank. We are externally focused on category & competitive analysis and future trends that can have an impact on your brand and product offerings. We can assist with ideation sessions that look forward in your product development pipeline. Christine's reputation for accurately predicting culinary trends has made her a respected advisor to many brands. 
Get ready to unlock the dynamic world of modern marketing with our comprehensive 10-week course on leveraging TikTok for business success. This course is designed to empower entrepreneurs and professionals with the skills and strategies needed to harness the full potential of TikTok's vibrant platform.
Guest Lecturer – Social Media Influencer –  Dre Pao
How to stay focused and driven towards a path to success…
Your experiential studies with our "Think Tank Leadership and HR Expert -Sachi Kittur" will cover a variety of EQ and leadership-related business topics from the solo entrepreneur's perspective over a 4-week period once a week.
THOUGHTS
FROM
OUR
CLIENTS
I wanted to take a moment to share my sincere appreciation for putting Sachili on the RC map for this year's show. We had a very successful show with lots of meaningful discussions across various industry decision-makers. I managed to attend a few sessions as well and they were all fabulous. Congrats on a great show!
 Christine, you are the one who put "Sachili" in your slide deck and brought some street cred to our brand and products. I know that you will continue to play an integral role as a valued mentor/leader to me/Sachili. Ready to make our mark in the Canadian and US markets!!
I really look forward to participating in the Food Biz Mentoring program and am excited about your launch!
As one of the many food and beverage entrepreneurs that launched 3 years ago, it was amazing to have Tricia Ryan as a partner in my success with BARE Creations.  It is exciting to have Christine and Tricia now provide entrepreneurs within the food industry-specific knowledge at getting to retail knowing that they can take their business further with the resources they need to succeed. I wish this program had been available to me when I started, but I am excited to see this now available to the many idea creators out there who want to become the future of the food industry.
 I am thrilled to be part of the Food Biz Mentoring Start-Up Stronger program.
As CEO of the Xrozs Group and a devoted TikTok influencer, I have benefited greatly from working with Tricia Ryan and Christine Chamberlain. They have increased my visibility, created many new business connections and promoted projects that have helped me grow my business. Our collaboration with The Technology Access Centre in Kelowna and live stage presentations at the RC Show were not only fun, they expanded my reach and brand awareness. Tricia and Christine are professionals who are dedicated to entrepreneurial growth. I am excited to be collaborating with them this year as part of their Start-Up Stronger program and also they're giving me the space to share my "Taste Tok Pro-Navigating Culinary Success on Tik Tok" social media training program with their followers and fans. It is with gratitude that I look forward to sharing and learning with everyone.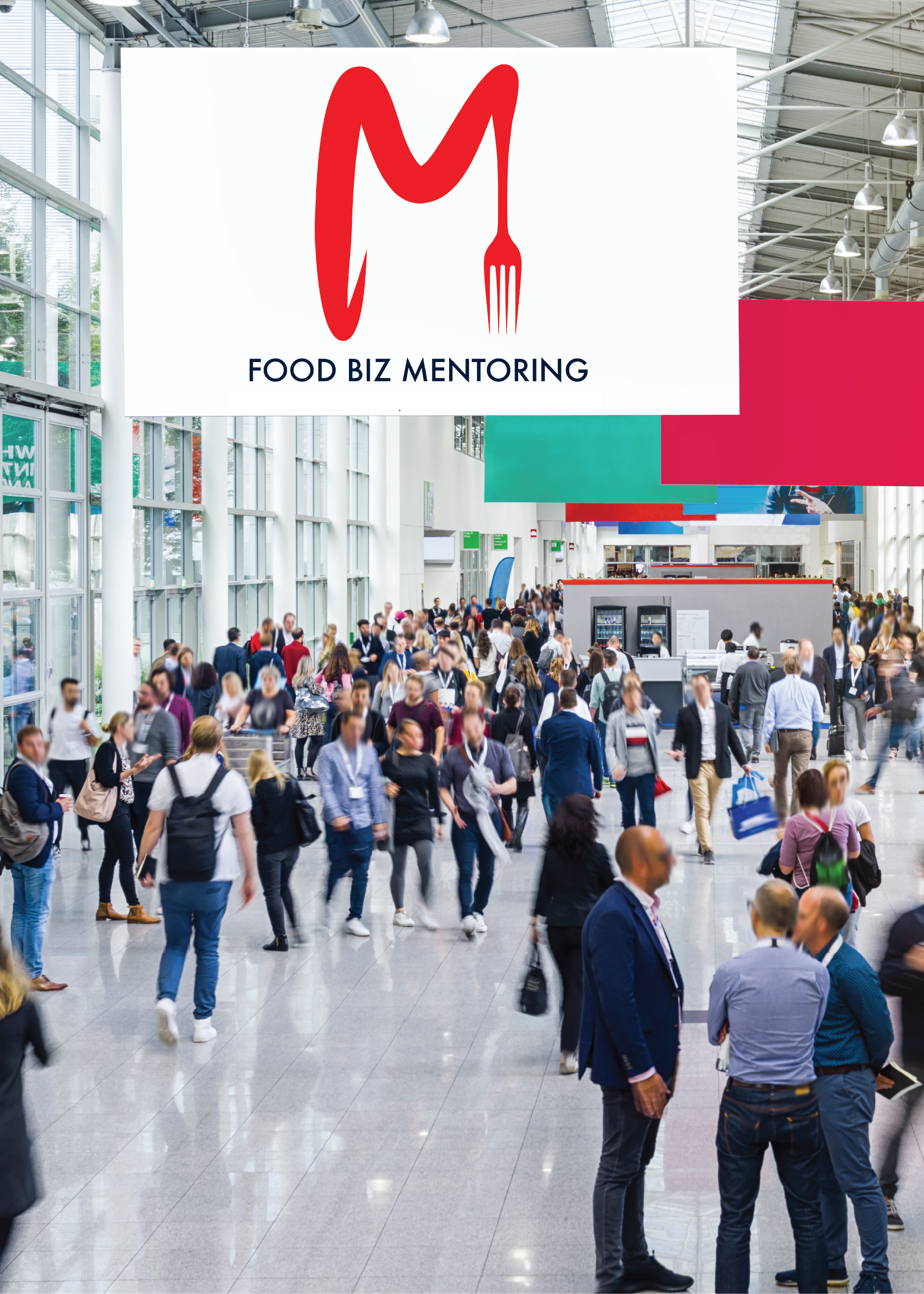 Winter Fancy Food Show, New York City Jan 21-23, 2024
Expo West , Anaheim California March 7-11, 2024
World Agri-Tech Innovation Summit, San Francisco March 19 – 20, 2024
Future Food Tech, San Francisco March 21 – 22, 2024
Planted, Toronto March 23 – 24, 2024
CHFA Now, Vancouver April 2 – 5, 2024
Restaurants Canada, Toronto April 8 – 10, 2024
CHFA Now, Vancouver April 2 – 5, 2024
The Spoon, Seattle May 1 – 2, 2024
SIAL Canada, Montreal May 15-17, 2024
National Restaurants Association Show, Chicago May 18-24, 2024
Food & Beverage Ontario Annual Conference, Toronto May 30, 2024
Summer Fancy Food Show, New York City June 23-25, 2024
Good Food Institute, San Francisco September 18 – 20, 2024
CHFA East, Toronto September 19-22, 2024
International Host, Milano Oct 13-17, 2024 Italy
Sial,Paris October 19-23 2024
Grocery Innovations Canada, Toronto October 24-25, 2024
Want to know what is happening internationally? Let us know, and we will track and find your competitors and market opportunities.